Georgia Hog Hunting
Directory of 12 Georgia Hog hunting lodges, guides and outfitters in Georgia.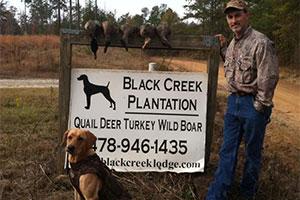 690 Carl Smith Road, McIntyre, Georgia 31054
Phone: (478) 387-5650
Looking for a little excitement ! Wild boar hunting is not for the faint of heart. The excitement of tracking wild boar through the bottom lands and agriculture fields of Middle Georgia is sure to be considered an extreme sport. Wild hogs are a very challenging animal to hunt because they possesses keen senses of smelling and hearing. Wild boar are very muscular animal that relies on its speed, wits and brute force to evade hunters.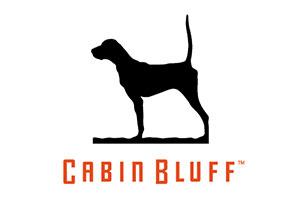 3852 Union Carbide Road, Woodbine, Georgia 31569
Phone: (912) 729-5960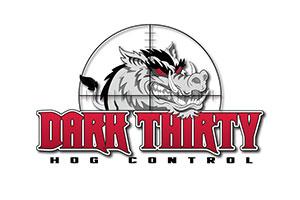 P.O. Box 71683, Albany, Georgia 31708
Phone 1: (229) 854-7665, Phone 2: (229) 344-5669
Our Mission at Dark Thirty Hog Control is to provide superior feral hog control services with the highest levels of customer satisfaction to farmers and landowners – we will do everything to solve your hog problem. We utilize advanced thermal optics and sophisticated night vision equipment that is mounted on AR platform rifles. With over 20 years of experience in dealing with feral hogs, Dark Thirty Hog Control knows how to get the job done and rid your property of feral hogs, once and for all! If you are tired of wild hogs causing crop and property damage that interferes with your land management efforts, we share your commitment to eliminating this problem pest permanently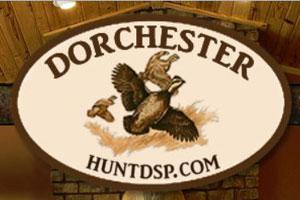 1174 Dorchester Village Rd., Midway, Georgia 31320
Phone: (912) 884-6999
Wild boar at Dorchester are hunted both for their meat and to alleviate damage they cause to our quail hunting habitat and forests. The wild boar is native to several continents such as Europe and Asia and has been widely introduced in the United States. A charging boar is considered exceptionally dangerous due to its thick hide and dense bones, making anything less than a kill shot a potentially deadly mistake. Therefore, in keeping with ancient times and a long standing southern tradition, we use bay and catch dogs when hunting boar.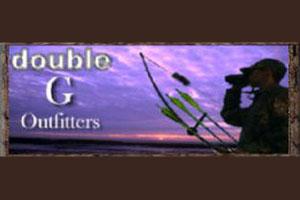 13109 State Route 128, Reynolds, Georgia 31076
Phone: (305) 778-2157
ALL OUR GAME IS 100% WILD AND MANAGED FOR QUALITY. WE ENJOY AN AVERAGE BUCK TO DOE RATIO OF AROUND 3 TO 1. CALLING AND ATTRACTANT SCENTS WORK WELL ON OUR AREAS. WE USE NON-TYPICAL TREESTANDS AND CLIMBING SYSTEMS TO INSURE SAFE HUNTING. BOOK NOW TO ENJOY OUR HUNTING ADVENTURES FOR DEER, TURKEY, AND BOAR IN OUR BEAUTIFUL LODGE THAT IS SOROUNDED BY ARCERS OF BREATHTAKING PINES. We are a premier hunting outfitter. LET THE MEMORIES BEGIN!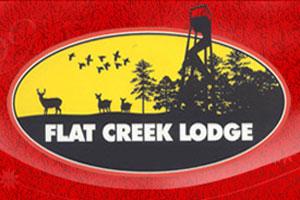 367 Bishop Chapel Church Rd., Swainsboro, Georgia 30401
Phone: (478) 237-3474
Flat Creek Lodge specializes in traditional hunts for bob white quail and pheasants using retrievers and pointers. Our resident outfitter leads exciting hunts for our native wild turkeys. There are strategically placed tree stands for white tailed deer, specifically designed for safety, offer easy access and swivel seats. You may choose to board your own dog in our clean and conveniently located guest kennels. Experience the thrill of hunting wild boar in our 75-acre swamp and bottomland habitat.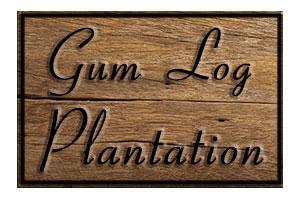 2080 Tar Cup Road, Abbeville, Georgia 31001
Phone: (478) 231-3472
Best Hog Hunting in the Southeast! Located in Abbeville, GA The Wild Hog Capital of the World, Gum Log Plantation boasts a 100% success rate for hog hunting. Feral hogs are found throughout the state of Georgia, though they are most widespread in river bottoms in the southern half of the state. Wild boar hunting and feral hog hunting is one of the fastest growing hunting sports in the United States. For hog hunting enthusiasts, we are situated in the perfect environment. With hunting grounds along the Ocmulgee River, there is plenty of swamp land which is the prime habitat for hunting wild pigs.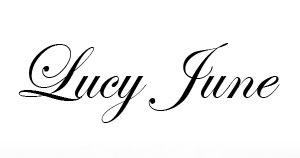 1127 Old Andersonville Rd, Andersonville, Georgia 31711
Cell: (229) 942-0677
Lucy June Hunting Plantation was started with a dream and passion for the outdoors. Family owned and operated, Lucy June Plantation will make you and your family feel like you are right at home. We have a wide selection of hunting options ranging from Quail, Wild Boar, Turkey and even world class White Tail Deer. Serving the Albany area we have many attractions that are not just for hunting, so bring the family along for some family fun entertainment.

248 Chappell Mill Road, Irwinton, Georgia 31042
Phone: (478) 484-7512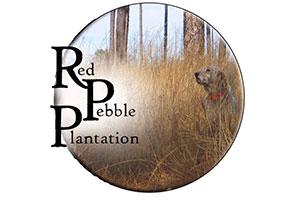 10728 Hwy 159 N, Rebecca, Georgia 31783
Phone: (229) 643-1888
Herds of hunted wild hogs are estimated to be found in a minimum of thirty-eight states. The land stretching from Texas to Florida is the heart of free range wild hog hunting. Red Pebble Plantation supports the year-round sport with respect and professionalism. With experienced guides, Red Pebble caters to seasoned veterans as well as the first time hunter. Double Run Creek travels throughout the entire 3000 acres of the preserve, creating a generous amount of bottom land to accommodate the large supply of wild boar hogs. The average weight for a Red Pebble "trophy boar" is 220 lbs.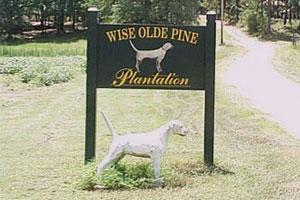 590 Three Bridges Road, Americus, Georgia 31709
Phone: (229) 846-5491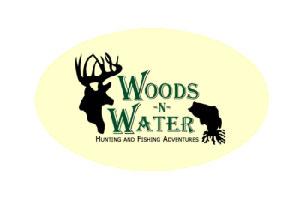 PO Box 111, Wrightsville, Georgia 31096
Phone: (478) 864-9108
Are you sick of hunting at the same place and the same game animals? If so, you should try one of our exciting and action packed wild hog hunting trips! Our thrilling wild hog hunts will provide you memories that will last a lifetime. It's true, hunting a 300 plus pound wild boar is an unbelievable adrenaline rush! Therefore, our wild hog hunts are ideal for hunters looking for a thrilling new adventure.