Hog Hunting Directory
Featured Hog Hunting outfitters, guides, lodges, & preserves in the United States.
Texas Varmint Hunting
13527 Duncan Road, San Angelo, TX 76904
Toll Free: (866) 402-4209
Texas Varmint Hunting provides guided Javelina and Hog hunts on 400,000 acres of West Texas Ranchland. We have gained access to three new ranches and are now offering Javelina and Hog hunting. You may combine varmint hunting with these hog hunts for a truly exciting hunting experience.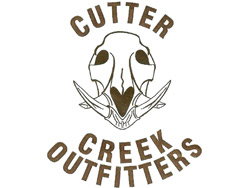 Cutter Creek Outfitters
Frierson, LA 71101
Phone: (318) 518-3558
We offer Hog Hunts; Spot and Stalk with a Bow, Rifle Hunts, and Knife Hunts with Dogs. Not to mention some exotics in the very near future. There will also be dogs for sale - catchdogs, started dogs, finished dogs, and pups, as well as dog hunting equipment, and other items.
God's Country Outfitters
641 East State Rd., San, Mateo, FL 32187
Phone: (386) 937-1345
Florida wild hog hunting is one of the most exciting hunts a person can experience. It's an adrenaline rush when the dogs have a huge wild boar bayed up and you have to go in and catch the hog alive. From shooting, stabbing, or even spearing it, who wouldn?t want to experience a once in a lifetime opportunity like this one? We have been known to have the biggest hogs in North Florida!
Texas Wild Hog Hunts
Zephyr, TX
Phone : (972) 890-1417 , Fax: (817) 423-6643
Hunt either day or night. The majority of our Wild Hog Hunts are at night. Our hogs have a strong influence of Russian boar genetics and prove that by their size, aggressiveness, and ability to make this one of the most challenging hunts you have ever been on. We at Texas 5 Star Hunting Adventures offer different hog hunting packages and can structure the hunt to fit your needs. We offer wild hog hunts starting at $350. All hunts include meals, guide, lodging, field transportation, and game care.
The River Bluff Lodge
6977 E. FM 171, Byers, TX 76357
Phone: (270) 634-2746
At the River Bluff Lodge we offer we offer hunting packages to hit all budgets. We also offer packages to hunt all native Texas game. All hunts are fully inclusive with lodging, meals and guides. The ranch is under TPWD tier 3 MLD management program and our success rate is very high. Hog, turkey and waterfowl are also very sought after in north central TX and we have an abundance of all of them.